Background
Serco is a service and outsourcing company that improves services by managing people, processes, technology and assets more effectively. With more than 70,000 employees, Serco deliver mission-critical services to government and private clients in over 30 countries. As a company that is committed to sustainable development, Serco put the principles that define a responsible and sustainable business at the heart of their 'Responsibility 2 Opportunity' conference.
The Director Assurance of Serco approached Catalyst looking for a business game that would provide a common environment and experience for their global management to explore key commitments at the same time as enabling them to work together in a fun and engaging way across different disciplines and operating divisions.
Choosing Catalyst and How The West Was Won
Having had opportunity to meet with several of our management team during an event at the Barbican, the Director Assurance said, "I was confident from just talking with them that they understood what I was looking for and would deliver."
Together we chose How the West Was Won for Serco's conference as it met many of their objectives. We also worked together to tailor the event so that it:
Addressed four specific topic areas.
Provided structured feedback around a specific framework.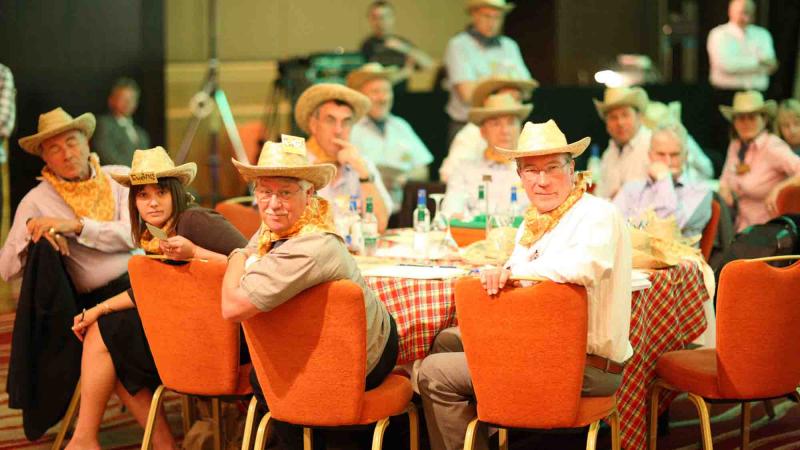 On the day
How The West Was Won was held during the first day's afternoon session of Serco's two day conference.
Return on investment
Following the delivery of the event, Serco said they found that How The West Was Won:
Helped deliver a clear set of messages to all the delegates and provided a springboard for launching a new business framework.
Provided a good hook for delegates to remember key messages.
Enabled delegates to make commitments at the end of the conference that would be followed through to start a broader roll out of a new management framework.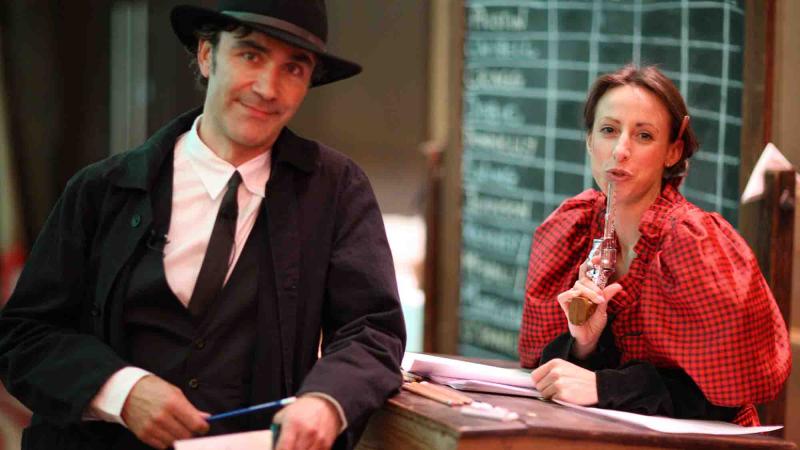 Having given you a clear brief, you went away and delivered a fun experience that will be talked about for some time. How The West Was Won delivered key messages in a professional but hugely fun and engaging way. The facilitator you provided was excellent at drawing out all the right messages and drawing business parallels. I was also very comfortable with your flexibility in being able to shape the game to meet my specific needs.Serco